The most common alignment/steering problems on your 2500hd and up Silverado/Sierra. The fix; Heavy duty heim joint tie rod ends and upper uni-ball control arm both from Cognito Motorsports. Parts are in stock.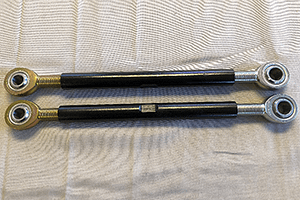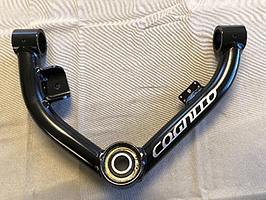 MISHIMOTO transmission oil cooler line kit 2001-2010 Silverado 2500 & 3500 trucks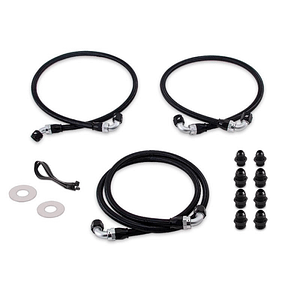 PTFE inner liner is extremely oil and heat resistant for maximum durability
High-strength nylon outer braid prevents expansion under high pressure and protects line against abrasion
Working pressure of 2,000 psi and burst pressure of 6,000 psi
High-flow -10AN lines and fittings ensure high flow while preventing leaks
Includes:
• 10AN to M22x1.5 fittings for use with many aftermarket radiators
• Fits with Mishimoto Performance Transmission Coolers
• Mishimoto Lifetime Warranty
Looking for a way to stop those power steering leaks on your 2001-2010 Duramax?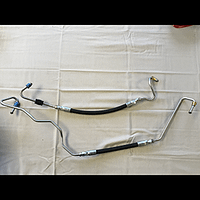 These are in stock and install only takes 1 day.
Features of the Driven Diesel GM Power Steering Hose Kit:
• 100% Brand New CNC Bent Tubing Sections
• Patterned After OEM Bends for a Factory Fit
• Manufactured with Standard 37° AN Fittings
• Tubing Sections are STAINLESS STEEL
• All Bending, Flaring and Assembly Performed in the USA
• Top Quality Hydraulic Hose
• Will NOT Make Power Steering Pump Louder!
• Rated for 4000psi Working Pressure
• Flame Resistant Outer Jacket
• The hose is Made in the USA
• No Reused Factory Parts
• No Cores to Return
• No Core Charges
AirDog® works by using the Fuel Preporator®. The system can improve diesel engine performance by separating the entrained air from the fuel, also improve fuel economy through improved injection timing, increased power, and better fuel burn. The effectiveness has been proved over millions of miles.
An engine equipped with the Fuel Preporator® has consistently shown a timely injection and will perform at peak power output and efficiency regardless of the fuel filter condition. Learn more about how AirDog® can improve your engine performance!
CARB E.O. #D-595-3 & D-595U-4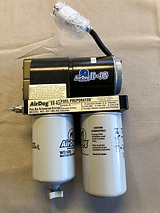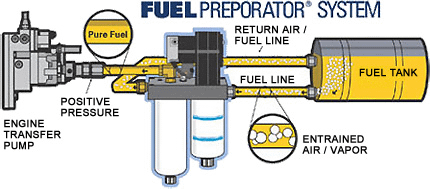 AirDog American made, quality driven products provide some of the following benefits:
Remove air, water, particulates and vapor from fuel to maintain optimal fuel flow and fuel delivery.
Improve fuel economy
Improve diesel engine performance
Increase Horsepower
Improve throttle response
Increased top end power
Longer injector life
Smoother idle
Optimal fuel system lubrication
Looking to upgrade the restrictive exhaust system in your 01-17 Duramax?
This is the key solution to build torque faster and better flow.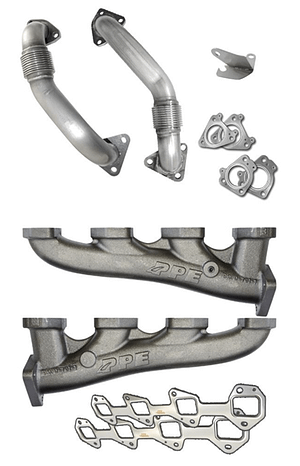 50 States Emissions Legal (E.O. D-701-19)
PPE's Manifolds and Up-Pipes are designed to maximize power and flow characteristics.
The Up-Pipe bellows are internally-sleeved, made from aircraft-grade 304 stainless steel and designed with an increased inner diameter for higher flow. The entire Manifold and Up-Pipe exhaust system is designed to lower exhaust gas temperatures (EGTs) and accelerate turbo spool-up while increasing power, fuel economy and maintaining reliability.
The kit comes complete with two PPE Manifolds, two PPE Up-Pipes, a PPE Down Pipe Support Bracket, PPE 304 Stainless Steel Manifold Gaskets and Up-Pipe Gaskets. Services:
Diesel Specialists
Brakes & Brake Repair
Oil Changes
Tires & Tire Repair
Mufflers & Exhaust
Check Engine Light
Belts & Hoses
And Much More...
See All Services